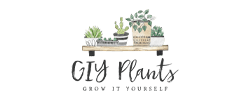 Welcome to GIY Plants LLC, your trusted online hub for gardening and houseplants. We are an educational platform committed to fostering a green thumb in everyone. Our mission is straightforward – to make the joy of planting accessible to all, whether that means growing organic food in your backyard or adding tropical houseplants to your living space.
GIY Plants LLC was founded in September 2022 and registered in Florida, US. Since then, we've been enriching the lives of thousands of individuals with invaluable insights and tips on everything from plant care to pest control. Our founder, Kevin Huffman, developed a deep love for plants at a young age, a passion passed down from his mother and aunt, avid gardeners.
Today, GIY Plants LLC has become more than just a knowledge platform; it's a community of plant lovers and gardening enthusiasts. But our services extend beyond providing top-notch information. We have also ventured into e-commerce, offering a wide selection of live houseplants for sale at https://shop.giyplants.com.
What sets us apart is our approach to gardening and plant care. Every piece of information, every tip shared, is based on Kevin's first-hand experiences and profound understanding of plants. This personal touch brings a unique authenticity and reliability to the information we share, a rare gem in online communication.
While we are a young company, we've already made a difference in many plant enthusiasts' lives. This achievement, although significant, is only the beginning of our journey.
We invite you to join us in this journey of learning, growing, and discovering the wonders of plants. If you have any questions or suggestions or need assistance, don't hesitate to contact us at contact@giyplants.com.
At GIY Plants LLC, we believe that everyone has a green thumb. It just needs a little nurturing!
Thank you for visiting us, and happy gardening!
The GIY Plants Team