Botanical gardens are a paradise of lush greenery, vibrant flowers, and towering trees.
Botanical gardens showcase the beauty and diversity of Mother Nature and plants. They feature plants ranging from delicate orchids to towering redwoods.
It's a place for learning, relaxing, and connecting with the natural world.
What is a Botanical Garden?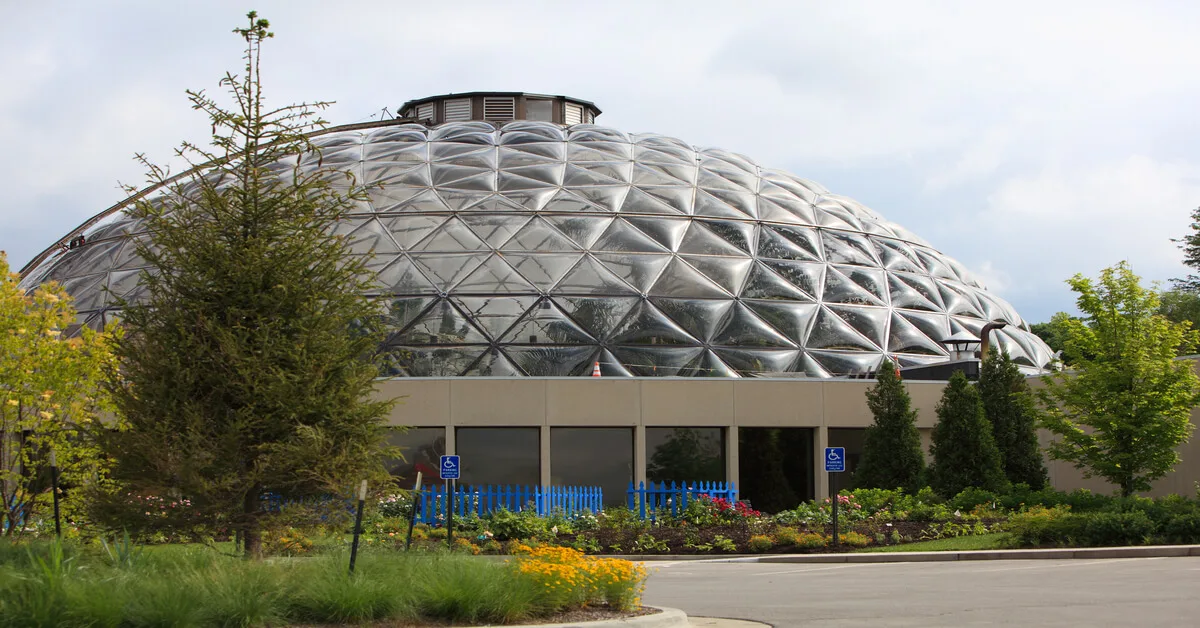 A botanical garden is a place where plants are grown. The plants are also displayed for study, conservation, and enjoyment. The plants are also often under scientific management.
Besides plants, botanical gardens may also feature outdoor exhibits, a library, and educational programs. Oftentimes, the gardens also have research facilities and an herbarium. An herbarium is a building that houses collections of dried plants.
Many countries have botanical gardens which are open to the public for visits and tours.
Botanical Garden History
Botanical gardens have a long and fascinating history. They date back to ancient civilizations in Egypt, Greece, China, and Mexico.
The oldest botanical garden where records exist is the Royal Garden of Thotmes III. Pharaoh Thotmes III, who ruled from 1479 to 1425 BC, had the garden created for him. The garden is famous for its beauty. It was likely used for recreational and ceremonial purposes.
The Greek philosopher Theophrastus created the first botanical gardens in the west. Located in Athens, the garden he created served medicinal and scientific purposes. The Aztecs in Mexico were famous for their big gardens. These gardens grew medicines and served ceremonial purposes.
In China, the Tang and Song dynasties had very early botanical gardens. People used these gardens in China for both medicine and decoration. The gardens had a wide variety of plants, including flowers, trees, and herbs.
During the Middle Ages, people in Europe made monastic gardens. Monks grew herbs for medicine and cooking. They also used these gardens to learn about plants and their uses.
The modern concept of a botanical garden emerged in the 16th and 17th centuries. During this time, people began to see gardens as a place for scientific study and the display of plants.
The first botanical garden in this sense was the Orto Botanico di Pisa, founded in Italy in 1544. The University of Pisa established the garden for the study of medicinal plants. [1]
After that, botanical gardens became popular all around the world. They are important for studying, protecting, and enjoying plants.
Nowadays, botanical gardens are often open to the public. They have educational programs, exhibits, and research facilities.
How Many Botanical Gardens are There?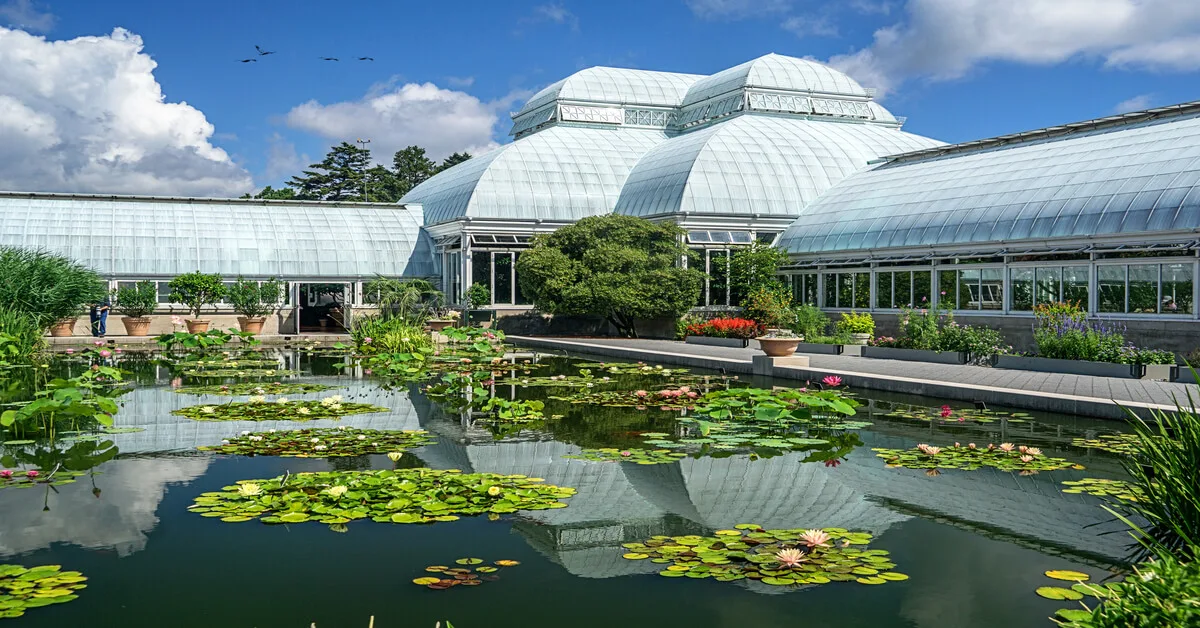 There are more than 2,122 botanical gardens and arboreta in over 150 countries around the world. This is according to the International Association of Botanic Gardens (IABG). [2]
These botanical gardens have over 300,000 plant species. These gardens are important for plant science, conservation, education, and horticulture.
Botanical Gardens vs. Arboretum
The main difference between a botanic garden and an arboretum is the focus of the collection.
Botanic gardens showcase a wide variety of plants for educational and decorative purposes.
Arboreta focus on a particular group of trees, such as conifers or deciduous trees. They may also include other woody plants such as shrubs and vines. Like botanic gardens, arboreta may be open to the public for guided or self-guided tours.
Both arboreta and botanic gardens conduct research and conservation efforts.
Most Popular Botanical Gardens in the U.S.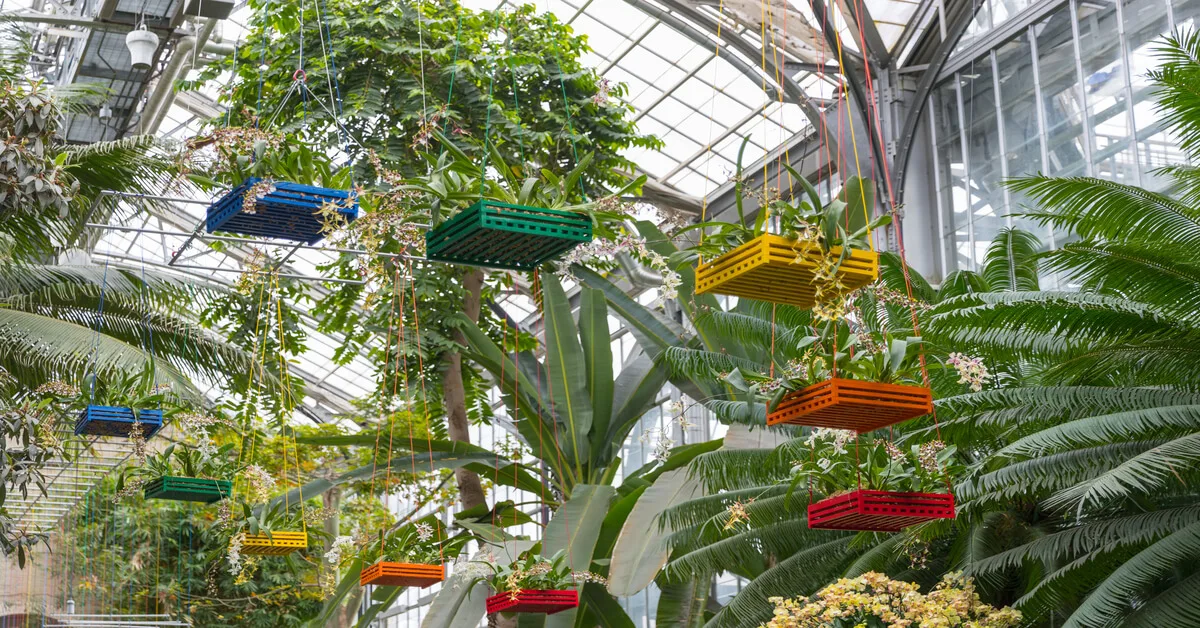 Many botanical gardens in the United States are popular with visitors.
The popularity of these gardens can vary based on the region and the interests of visitors. Some of the most well-known and visited botanical gardens in the U.S. include:
The New York Botanical Garden in New York City is one of the most visited botanical gardens. It has 250 acres of indoor and outdoor gardens and a plant collection of 1,000,000+ plants.
The United States Botanic Garden in Washington, D.C. is the oldest operating botanic garden in the US.  The garden is home to over 65,000 plants from around the world. It features indoor and outdoor exhibits, including a tropical rainforest conservatory.
The Chicago Botanic Garden in Glencoe, Illinois is a 385-acre garden. It has 27 display gardens and four natural areas. It is also one of the most visited botanical gardens in the U.S.
The Botanical Garden in San Francisco, California houses over 9,000 plant species. Many of these plants are native to California, including California redwoods.
The Missouri Botanical Garden in St. Louis, Missouri is a National Historic Landmark. It is one of the oldest botanical gardens in the US and features over 79 acres of gardens. It also has a 14-acre Japanese strolling garden and a children's garden.
The Atlanta Botanical Garden in Atlanta, Georgia is a 30-acre garden. It includes a rose garden, a Japanese garden, and a tropical rainforest conservatory.
The Denver Botanic Gardens in Denver, Colorado is a 23-acre garden. It includes a rock garden, a water garden, and a Japanese garden.
The Desert Botanical Garden in Phoenix, Arizona is a 140-acre garden. It showcases the desert plants of the Southwest. It features over 50,000 plants, including many cacti and succulents. The garden also has a variety of outdoor exhibits and educational programs.
The Oregon Garden in Silverton, Oregon is an 80-acre garden. It showcases the diverse plant life of the Pacific Northwest. The garden has over 20 themed gardens. Examples include a Japanese garden, a bee apiary, a conifer garden, and a children's garden.
The Longwood Gardens in Kennett Square, Pennsylvania is a 1,077-acre garden. Its collection includes a formal garden, a conservatory, and a meadow garden. It also has outdoor concert venues and educational programs.
The Fairchild Tropical Botanic Garden in Coral Gables, Florida is an 83-acre garden. It features a wide variety of tropical plants such as palms, orchids, and bromeliads. It also has a butterfly garden, a rainforest conservatory, and a children's garden.
Allerton and McBryde Gardens on the island of Kauai in Hawaii are actually two gardens in one. The 252-acre McBryde Gardens is next to the 100-acre Allerton Gardens. Both feature a diverse range of plants, including palms, bromeliads, and water lilies. The garden was the site of a filming location for the Jurassic Park franchise.
Types of Plants Found in a Botanical Garden
Botanical gardens hold a wide variety of plants. The plants are grown and displayed for research, education, and enjoyment. Some of these plants include:
Annuals: These are plants that complete their entire life cycle in one growing season. Examples include marigolds, petunias, and zinnias.
Perennials: These plants live for more than two years. They have a dormant period during the winter. Examples include daisies, foxgloves, and peonies.
Trees: These are large, woody plants that have a single trunk and a canopy of leaves. Examples include oak trees, maple trees, and palm trees.
Shrubs: These are woody plants that have many stems. They are smaller than trees. Examples include azaleas, hydrangeas, and lilacs.
Succulents: These are plants that have thick, fleshy leaves or stems that store water. Examples include cacti, aloe vera, and jade plants.
Orchids: These are exotic flowers that have delicate, fragrant blooms.
Rare plants: Many botanical gardens have collections of rare or endangered plants. Examples of rare plants include the Venus flytrap, the corpse flower, and the Coffea plant.
Interest in Botanical Gardens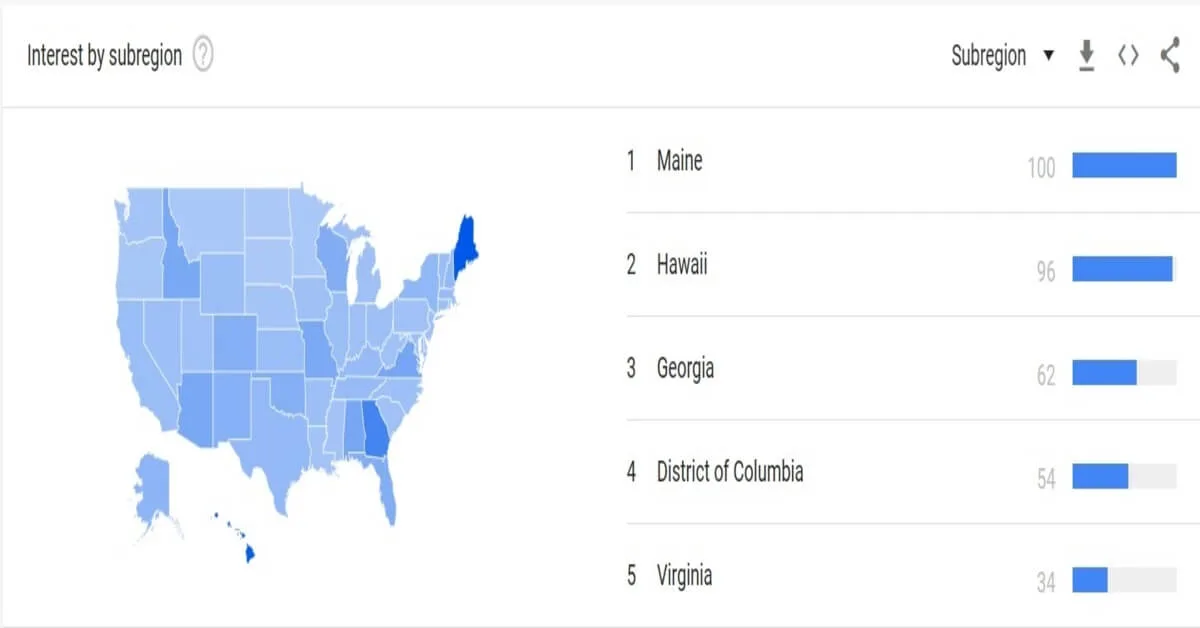 Botanical gardens have become more popular in recent years, according to Google Trends. This could be because more people are enjoying gardening and plants as hobbies. People are also more aware of the importance of preserving different types of plants.
Maine, Hawaii, Georgia, Washington D.C., and Virginia are the states with the most interest in botanical gardens. These states have well-known botanical gardens like:
Coastal Maine Botanical Gardens in Maine has 250 acres of landscaped gardens, woodlands, and wetlands.
Foster Botanical Garden in Hawaii has a diverse collection of plants from all over the world.
Atlanta Botanical Garden in Georgia has many plants and flowers, a walkway through the trees, and a children's garden.
The United States Botanic Garden in Washington D.C. has a lot of different plants, including medicinal plants, desert plants, and tropical plants.
Lewis Ginter Botanical Garden in Virginia has many plants and flowers, a glass house, a children's garden, and a butterfly house.
Frequently Asked Questions
Are botanical gardens free to visit?
Many botanical gardens offer free admission, but some may charge a small fee for entry. It is best to check the website or contact the botanical garden directly to confirm the admission policies and fees. Some botanical gardens may offer discounts for students, seniors, or military members. Other gardens may also offer free admission on certain days of the week or during certain hours.
What month is best to visit a botanical garden?
In general, the best time to visit a botanical garden is when the plants are in bloom. For temperate regions, the spring and summer months are the best times to visit a botanical garden. In tropical regions, the dry season is often the best time to visit. Visiting at these times will ensure that the plants are at their most lush and vibrant.
What is the most famous botanical garden?
The Royal Botanic Gardens, Kew in London, England is one of the most well-known gardens. It is a UNESCO World Heritage Site and is home to over 50,000 plants. Other famous botanical gardens include the Paris Jardin Des Plantes, the Singapore Botanic Gardens, and the Sydney Royal Botanic Gardens.
References:
[1] Hill, A. W. (2022). The History and Functions of Botanic Gardens Volume 2 1915 [Leather Bound]. Generic.
[2] Huang, H., Liao, J., & Heywood, V. (n.d.). A Global Checklist of Botanic Gardens and Arboreta. International Association of Botanic Gardens. http://iabg.scbg.cas.cn/resourcecentre/ historicdocuments/.